Officials involved with the Buffalo Sabres' Webster Block development project are apparently itching to get started, as the parking lot now occupying the property informed customers it's closing next week.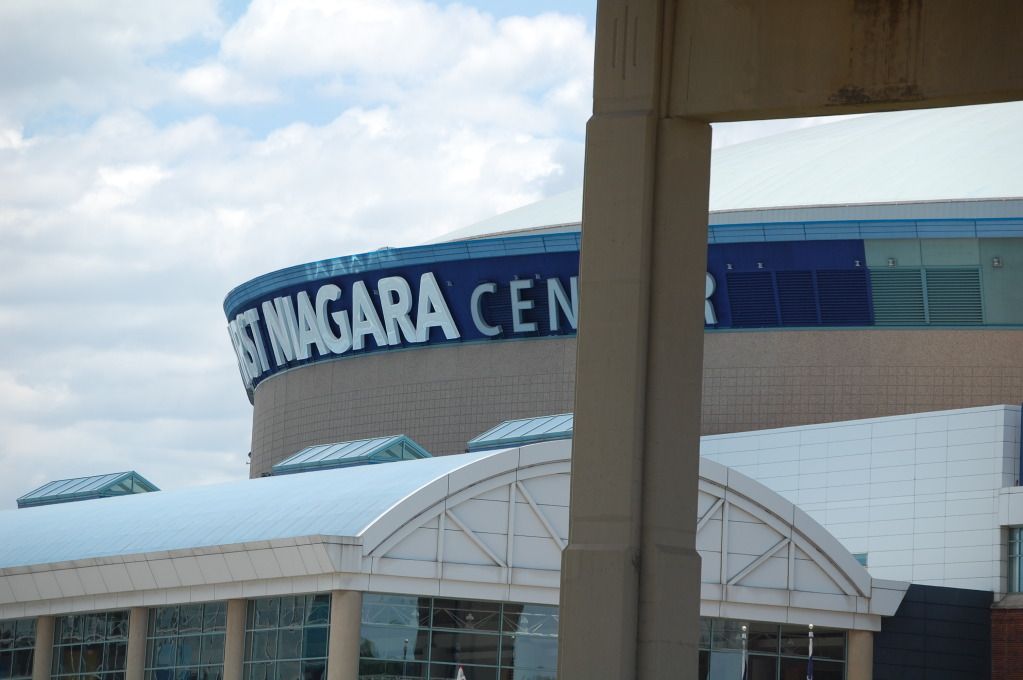 Allpro Parking LLC now operated the parking lot, which sits on the block of land directly north of the First Niagara Center in downtown Buffalo. The company announced on its website that it's ceasing operations of the Webster Block lot as of Oct. 1.
The closure is the first tangle step toward the construction of a $123 million development in the city. The project involves two indoor ice rinks, restaurants, shops and a 200-room hotel. Ground is expected to be broken next year.
The move comes as a welcome step for area residents who are used to unfulfilled promises such as the stalled-out Bass Pro project on the former Memorial Auditorium property and a failed aquarium that resulted in a giant hole being left in the ground for years in downtown Niagara Falls.
Tags:
Buffalo
,
Buffalo Sabres
,
Hockey
,
NHL