Buffalo Sabres broadcaster Rick Jeanneret will receive yet another honor in an extremely busy year this fall when he's inducted into the Buffalo Broadcasters Association Hall of Fame.
Jeanneret was one of six inductees announced Tuesday. He is the longest-tenured broadcaster in NHL history and has been with the club in some capacity since 1971.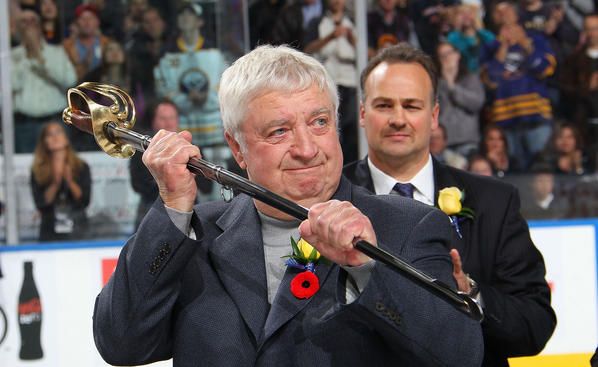 Last year, he was inducted into the Sabres Hall of Fame. Later this year, he will go into the Hockey Hall of Fame and the Greater Buffalo Sports Hall of Fame. He also got an honorary doctorate earlier this year from Canisius College.
The Buffalo Broadcasters Association has been around since 1996 and began its Hall of Fame in 1997. Past inductees include "Howdy Doody" creator Buffalo Bob Smith, former Buffalo Bills announcer Van Miller and national sports commentator Don Criqui.
Other members of the class of 2012 include VH1 President Tom Calderone, CNN Bureau Chief Mary Lynn Ryan, TV photographer Bill Cantwell, reporter Lee Coppola and the late Mike Roszman, a traffic reporter. The ceremony will take place at 7 p.m. Sept. 20 at WNED, 140 Lower Terrace, Buffalo. Call 873-2233 for more information.
Tags:
Buffalo
,
Buffalo Sabres
,
Hockey
,
NHL
,
Rick Jeanneret