As the city of Buffalo pared down the competition for the development of the Webster Block to two, the Buffalo Sabres released details about their idea for what to do with the downtown parcel.
City leaders said a third developer for the project has been eliminated, leaving two proposals for the two-acre, one-block property across the street from First Niagara Center in Buffalo.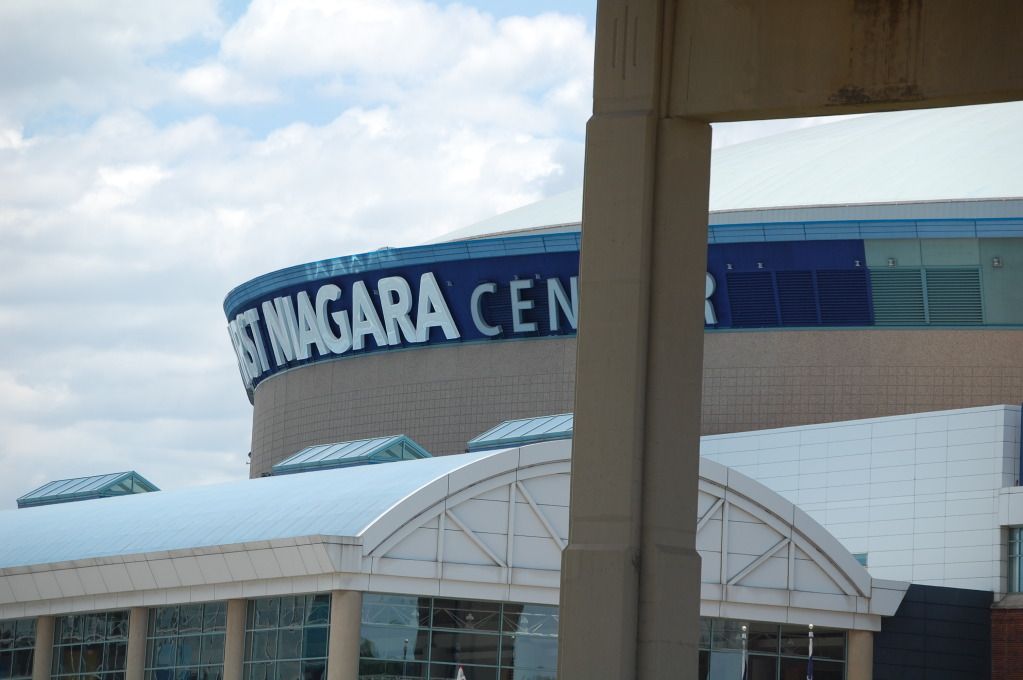 One of the finalists, Sabres owner Terry Pegula, released plans of his proposal Friday on the city's website. The $123.2 million, 613,850-square-foot plan includes:
A $1.7 million retail/restaurant space
$36.8 million dual hockey rinks and fitness center atop the retail space
A 200-room, $43.5 million hotel
A $25.1 million underground parking garage
Pegula predicts his project will have 500,000 annual visitors and create 2,500 450 full- and part-time permanent jobs, as well as 2,500 construction jobs. It would be done by May 2015.
The competing proposal is from a group led by Buffalo developer and former New York gubernatorial candidate Carl Paladino. The $64 million project calls for:
A 140-room hotel
42 apartments
110,250 square feet of office space
An 8,600-square-foot retail and restaurant space
Public/hotel parking
The Paladino proposal would be privately financed, while the Sabres' proposal would call for an undisclosed amount of tax funds.
Buffalo Mayor Byron Brown said a plan will be chosen by Aug. 15.
Tags:
Buffalo
,
Buffalo Sabres
,
Hockey
,
NHL
,
Terry Pegula